Master Cylinder Reservoir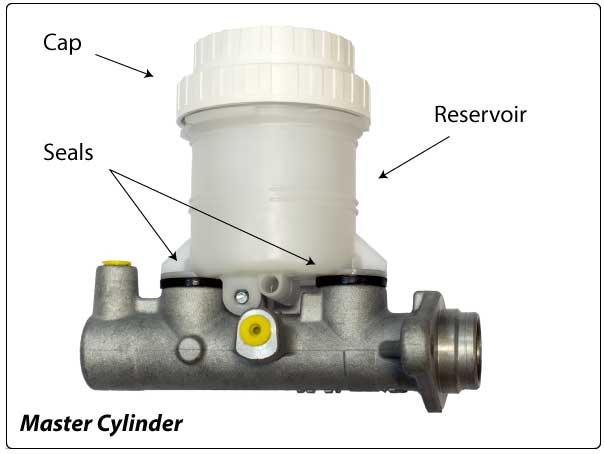 Most of today's vehicles have composite plastic reservoirs with a screw-on type cap. Reservoir caps have a rubber gasket between the cap and the reservoir. It's vented to allow the gasket to flex inward and prevent air from entering the system as reservoir levels drop.
Brake fluid fills the chamber behind the caliper's piston as the pad's lining wears, lowering the level seen in the reservoir. As the pads move closer to the rotor, the fluid that was once in the reservoir is now taking up the extra space behind the caliper's piston.
Brake fluid is hygroscopic and readily absorbs moisture from the air; the gasket functions as a flexible seal to prevent contamination of the brake fluid. Petroleum products are particularly damaging to rubber brake components. Inspect the gasket for damage and the fluid for contamination. If the gasket's seal is missing or broken and the brake fluid is contaminated, a flush will be necessary.