Transmission Input Shaft Endplay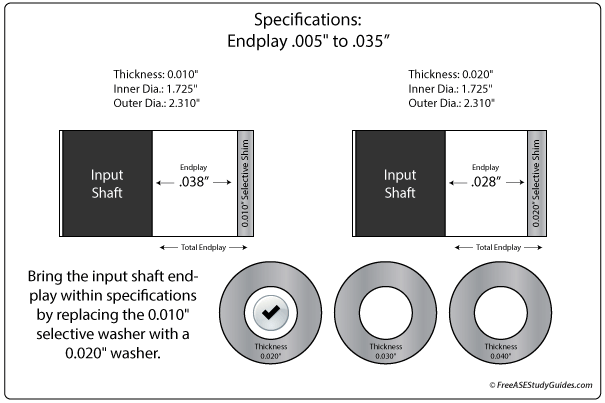 Manufactures incorporate endplay into shafts to provide for heat expansion, to lubricate, and to compensate for imperfections that may occur. All automatic transmissions have at least two shafts. The input shaft and the output shaft, and most transaxles have a transfer shaft to transfer torque to the differential.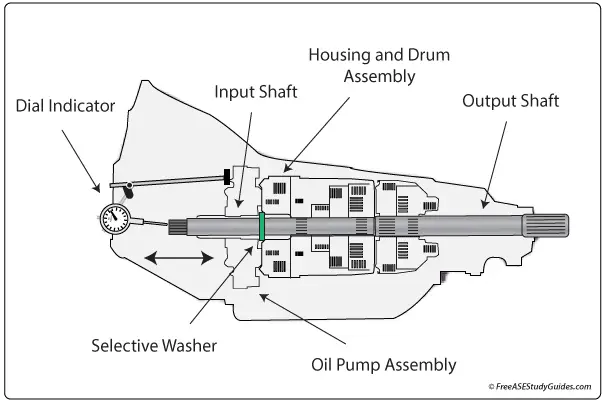 Measure the input and output shaft endplay before removing the oil pump. Check input shaft end play with a dial indicator fastened to the case with the tip place against the input shaft tip. If the reading is out of specifications, look for worn or misassembled parts while disassembling the transmission.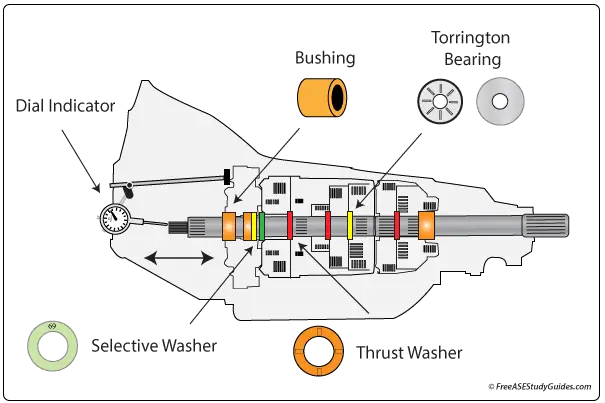 Typically a thicker or thinner selective washer is installed to adjust input shaft endplay. The selective washer illustrated above is located between the pump and the input drum housing.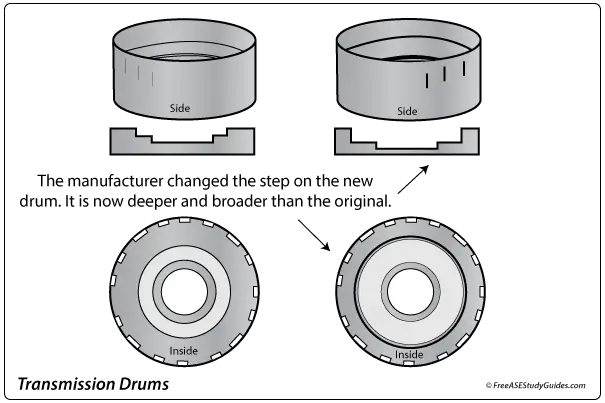 The endplay can be affected when a hard part like a drum or hub has been upgraded or replaced. The manufacturer may have included smaller or larger bearings or mating parts that match the change. They could have made the part thicker or changed a step. Placing a Torrington bearing or a thrust washer between two components in the wrong direction can also affect the stack's height.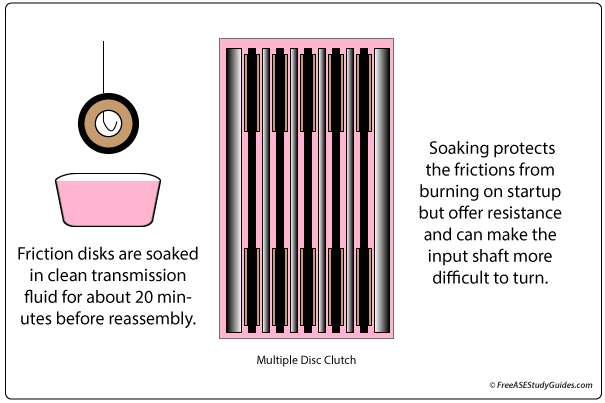 When disassembling a transmission, it's important not to mix the parts of one clutch pack with another. Always inspect and clean the assemblies during and after removal. Friction disks are soaked in clean transmission fluid for about 20 minutes before reassembly. Wet frictions offer slight resistance and can make the input shaft drag and harder to turn. Review manufacturer specifications for proper clutch pack clearances, TSB's, or special procedures.