Restricted Exhaust Flow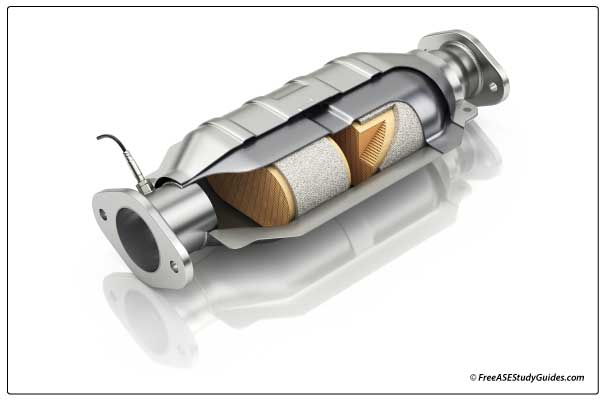 A combustion engine can be compared to an air pump. Air that is drawn into the intake manifold must be able to flow through the exhaust system. Too much resistance caused by a clogged catalytic converter results in a substantial loss of horsepower. A clogged catalytic converter results in exhaust backing up into the engine's combustion chamber.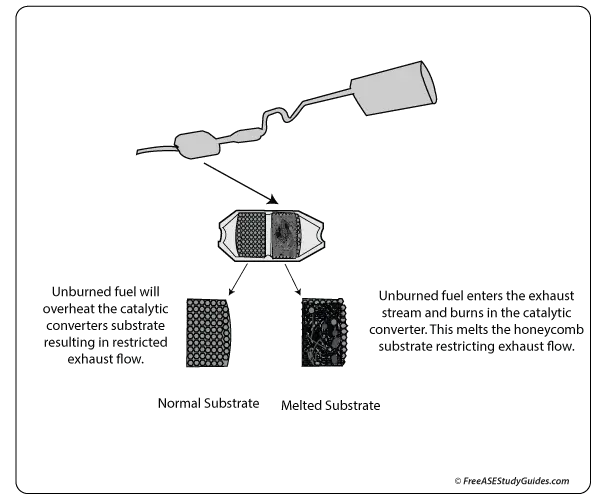 When an engine's air-fuel ratio is trending rich, the catalytic converter is working harder and running hotter than it was intended. The excessive fuel ignites in the converter instead of the combustion chamber. This heat will damage the substrate and cause it to melt, restricting exhaust flow. This results in excessive backpressure. Sometimes the substrate will become loose and rattle. If the converter rattles when tapped with a plastic hammer, it must be replaced.