Troubleshoot Hard Shifting
A defective or worn clutch causes hard shifting. Other areas must be considered when diagnosing a hard-shifting problem. Worn shift cables, loose linkage, and bent shift rails are common.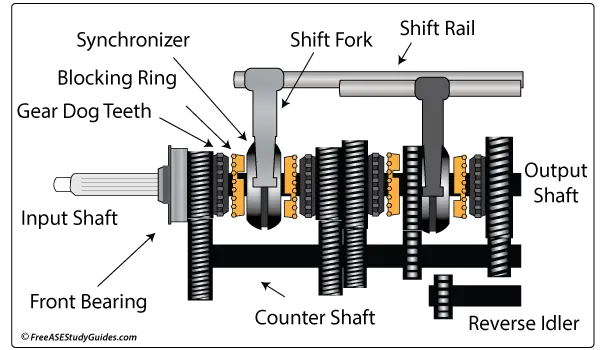 Bearings: When bearings are worn and begin to bind or offer resistance, hard shifting occurs. A manual transmission uses needle roller bearings between the driven gears and the main shaft they spin on. This enables the gears to spin freely when not fastened to the shaft by the synchronizer hub assembly. If there is insufficient lubrication, a dry shift occurs; the gear that's supposed to be spinning drags and spins with the shaft, resulting in difficult shifting.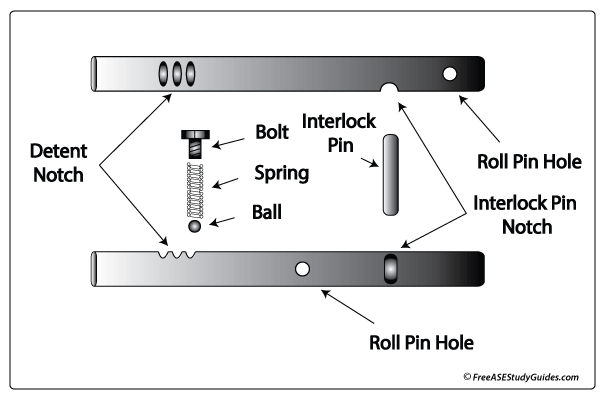 Binding: Binding shift linkage or a binding shift lever can result in difficult or no shifting. The same is true for the shift rails located inside of a transmission. These shift rails have detent springs/pins that can stick, leaving a vehicle unable to shift.
Synchronizer Assembly: Measure the distance between the shift fork and the synchronizer sleeve with a feeler gauge and check against specifications. The synchronizer's grooves and the splines on the main shaft develop burrs that result in difficult shifting. The blocking rings should be pointed, and the threaded cone's grooves should be sharp and not rounded. The points on these blocking rings get rounded off and bottomed out on the gear face. It can be checked for wear between the blocking ring and the gear using a feeler gauge and checking the measurement against specifications.