Cruise Control Operation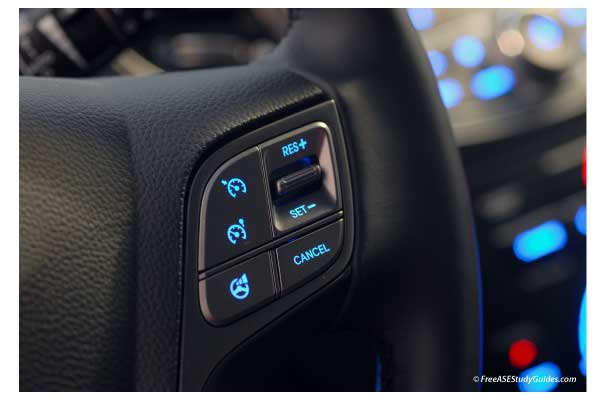 The cruise control systems found in today's cars are often mounted in the steering wheel and part of the engine management system. In operation, the control module receives a set speed from the driver's input and uses sensors and an electronic throttle actuator to maintain this set speed. They are very precise, not the vacuum controlled systems found in older models.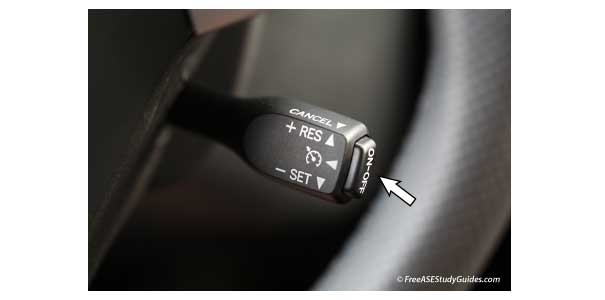 An on/off switch signals the control module of the drivers intent to activate or deactivate the system.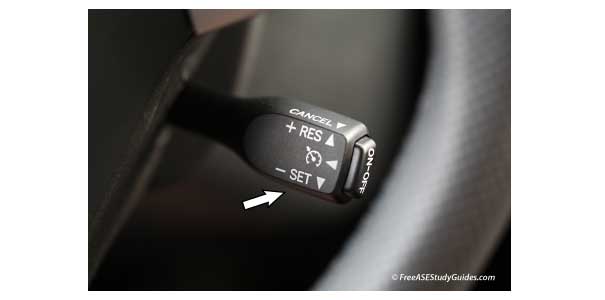 Activating the set function sets the preferred vehicle speed. The control module registers the current speed from the vehicle speed sensor and attempts to maintain this speed until a change is desired.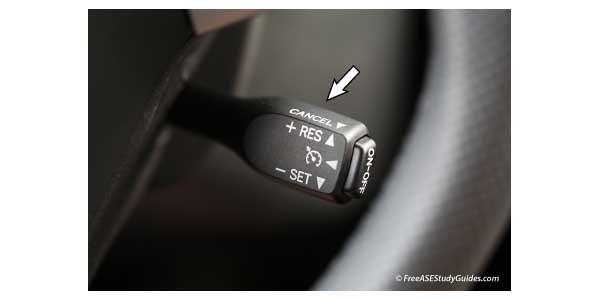 The cancel function deactivates the system. The coast function allows the vehicle to slow for upcoming traffic or turns. It's like tapping the brake pedal. When the brake pedal is depressed, a set of contacts are closed in the brake switch. This informs the cruise control system of the driver's intent to slow down. After coasting or braking, the resume function resumes the speed set in the control module's memory.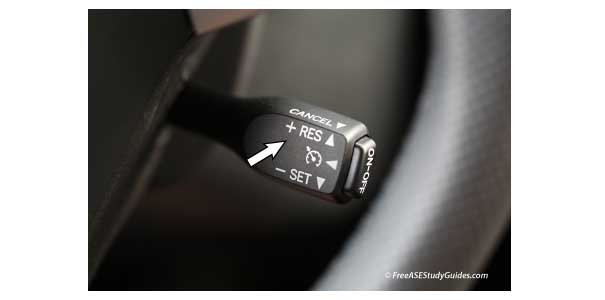 The resume function resumes the set speed after the brake pedal, clutch pedal, or cancel button has been pressed.
Today's enhanced and adaptive cruise control systems utilize automated braking and forward collision warning systems. They query a growing database of known speed limits and GPS tracking to maintain these limits. These adaptive systems are great for long distance highway travel.