Problem Automotive Circuits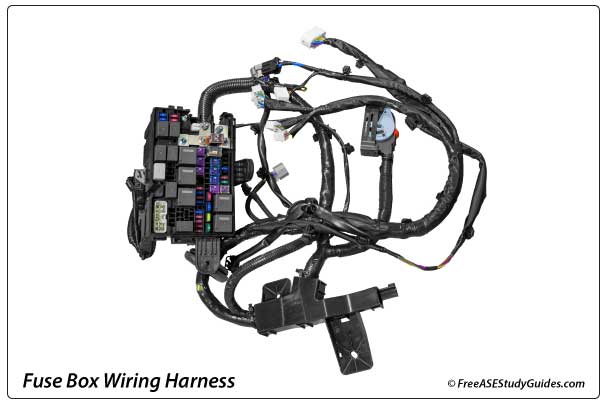 Today's automotive circuits are complicated, and it's best to use a systematic approach when diagnosing electrical and electronic circuits. The glove box lamp circuit in the illustration below is a simple series circuit. In a series circuit, an open anywhere in the circuit results in no operation.
An Open in the Circuit's Load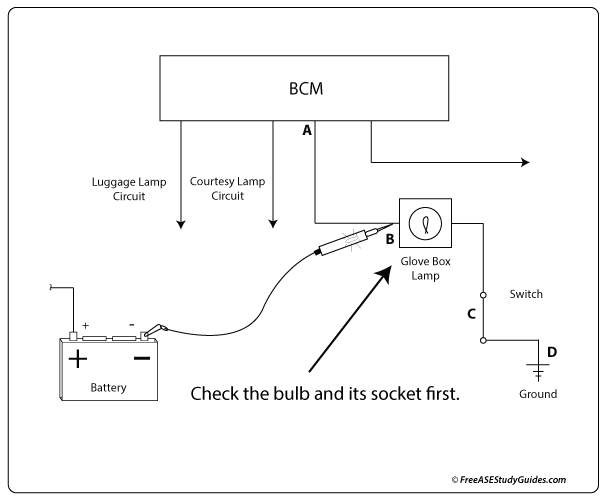 The test light illuminates at point B of the circuit but does not illuminate at any point after the bulb. A burned bulb element creates an open in the circuit's load. Check the bulb and socket first if the glove box lamp doesn't work. Replacing the bulb, socket, or the small section leading to the bulb restores the circuit.
An Open Ground Circuit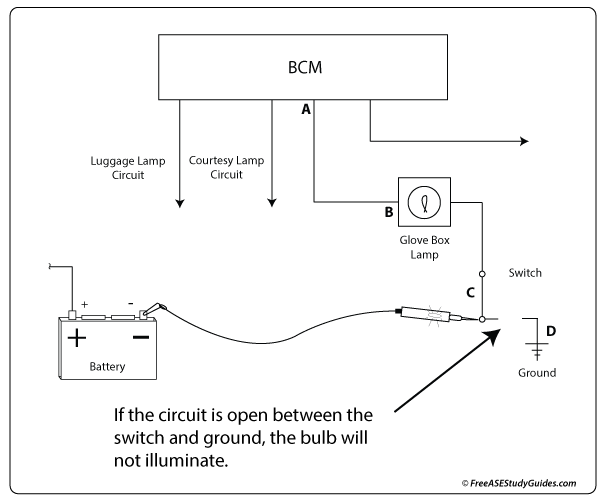 In the illustration, there is an open between the glove box switch and the ground. This circuit does not have a return path to ground. An open before the bulb results in no power at the bulb. An open after the bulb robs the circuit of its ground.
Resistance in a Circuit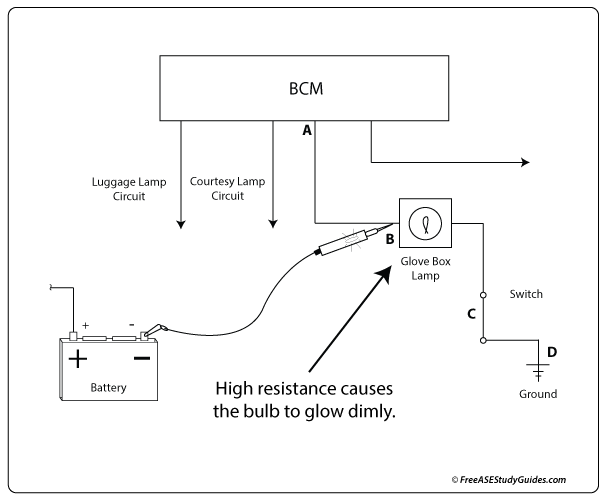 If there were resistance at point B, the test light would likely light dimly. Resistance reduces the current in a circuit. This low current causes dim light bulbs and slow-turning motors. Check the plug's socket and connectors in the circuit for a reliable connection. They can become spaded, corroded, or loose.
A Redundant Ground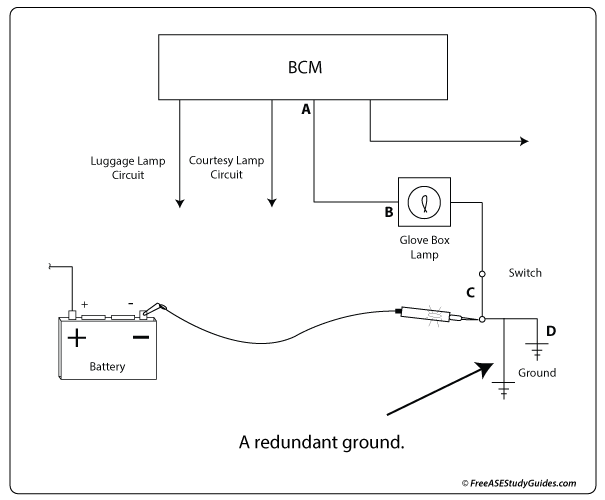 The illustration above shows a ground wire that's shorted to ground. This second ground is redundant and doesn't affect the circuit.