Power Window Circuits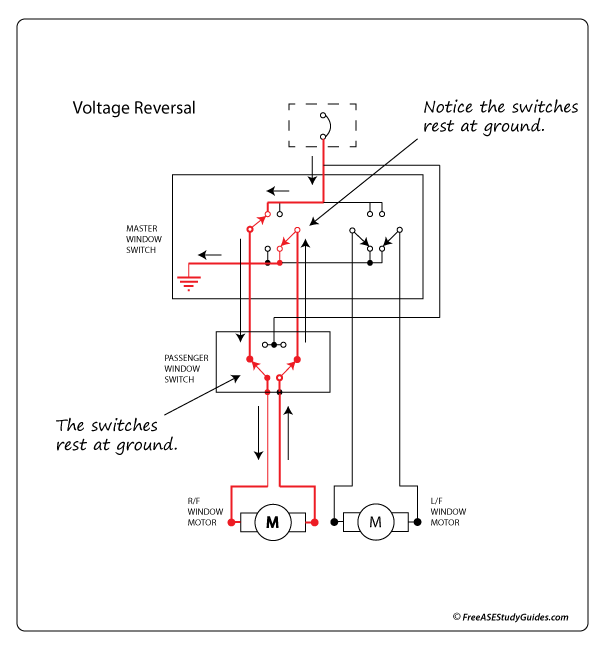 The two motor window circuit in the diagram above uses voltage reversal rest at ground. Voltage reversal is the simple process of switching polarity to change the direction of an electric motor. It's used to change the direction of all kinds of motors: doors, windows, sunroofs, etc.
The passenger switch is connected in series between the driver's switch and the passenger's motor. A problem with either of these switches will affect the passenger window's motor operation. When one of these switches is pressed, the ground circuit is completed through the other switch.