Serpentine Accessory Belt Wear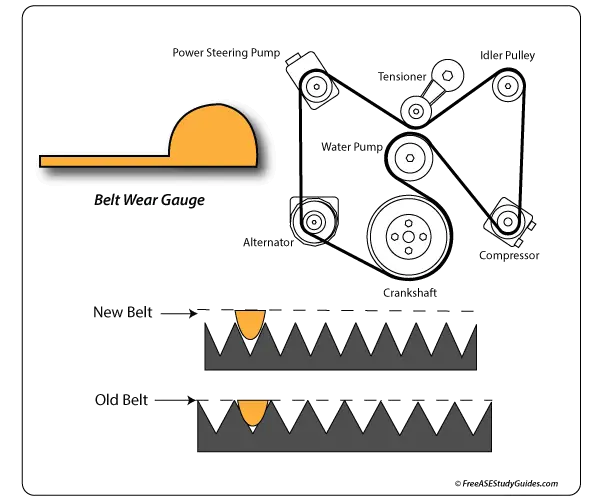 Serpentine and V-belts are made from neoprene or EPDM. EPDM belts have been around for years because they are easy to change and are relatively quiet. EPDM belts have more elasticity, and a tool may be necessary to get a real indication of wear.
Visually inspect the belt at a point like the water pump pulley above for cracks and excessively worn edges. Misalignment of a pulley will result in excessive wear on the edge of the belt. Check for loose mounting, causing the pulley to become misaligned with the rest of the accessory drive belt system.