A/C Compressor Reed Valves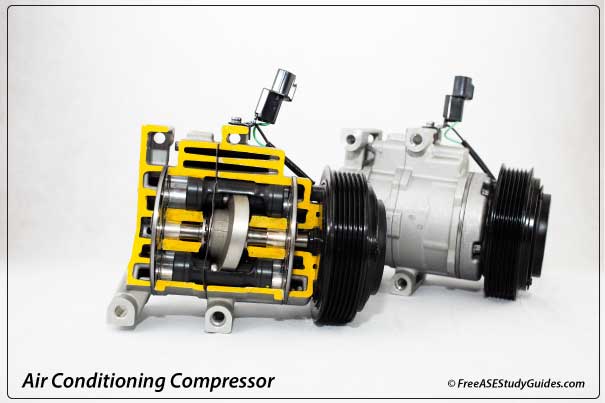 Compressor reed valves are thin steel flaps fastened to the valve plate. Reed valves allow refrigerant into and out of each cylinder as the piston travels up and down the wall. As seen in the illustration below, the suction valve opens because of the suction pressure created as the piston travels down into its cylinder. It's located and opens into the cylinder side of the valve reed plates.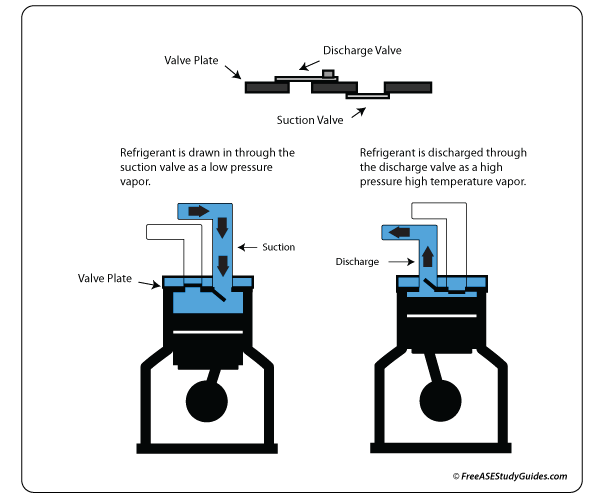 The discharge valve is located on the other side of the plate and opens when the piston travels upward. This valve opens because the pressure increases as the vapor is compressed. Damaged or worn discharge reed valves are a common problem with many reciprocating compressors. It results in low discharge pressure.